Exabyte 309258: Premium 8mm Cleaning Cartridge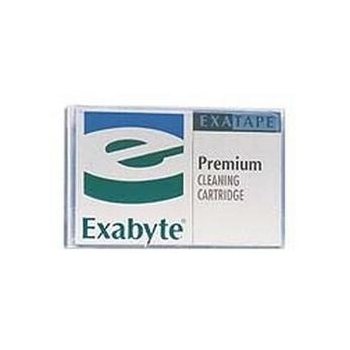 Actual product may differ slightly from the image above.
DETAILS AND SPECIFICATIONS
Exabyte 309258: Premium 8mm Cleaning Cartridge (18 pass)
Regular use of Exabyte's Premium Cleaning Cartridge optimizes tape drive performance enhances data integrity and extends tape drive life. Today's high performance media can reduce debris buildup within a drive but may also form polymer brown-staining upon drive heads. Staining increases head wear and error rates. Exabyte's Premium Cleaning Cartridge contains a proprietary cleaning material that removes polymer brown stains more effectively than any other in-the-field cleaning device. Even in difficult environmental conditions (such as those found in low-humidity high- temperature offices) the Premium Cleaning Cartridge provides fast and easy preventative maintenance. Just insert the cartridge in an Exabyte 8mm tape drive - the rest is automatic. Depending on the drive model in which it is used the cartridge supplies a total of 17 or 24 cleaning cycles.

NOTE: never use the Premium Cleaning Cartridge in an Exabyte Mammoth tape drive which should be cleaned only with an Exabyte Mammoth Cleaning Cartridge.