Ridata/Ritek 8x Dual Layer DVD+R InkJet White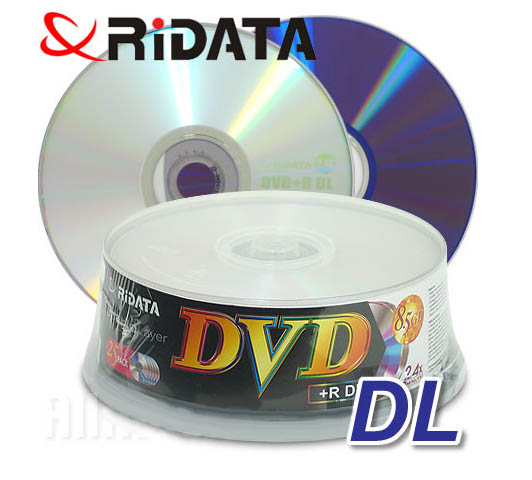 Actual product may differ slightly from the image above.
RD8XPDIJ Ridata/Ritek 8x Dual Layer DVD+R InkJet White
DETAILS AND SPECIFICATIONS
Ridata/Ritek 8X Dual Layer DVD+R White InkJet Printable
RiDATA PRO 2P DVD+R DL 8.5GB 8X blank discs provide outstanding, reliable and high-speed data storage, making it an ideal choice for high quality media backup. Each disc can hold up to 4 hours of DVD-quality video, 16 hours of VHS-quality video or a whopping 120 hours of MP3 audio. This 2P DVD+R DL is the most reliable storage disc ever, "PRO" quality!!
FEATURES
2P disc, S-grade
8.5GB storage capacity with double layer technology
Up to 8X writing speed
Premium burning and recording quality
Low BLER (block error rate)
UV and heat resistance
Compatible with most readers and writers (Check compatibility reference)
Lifetime manufacturer's limited warranty
Copyright© 1996-2021 American-Digital, LLC d/b/a American-Digital.Com and Am-Dig.Com
All Rights Reserved. Designated trademarks and brands are the property of their respective owners.