IBM 59H4458: DDS-4, 150m, 4mm, 20/40GB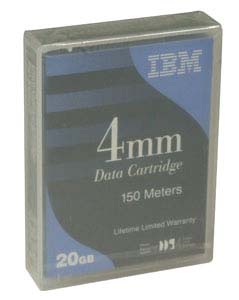 Actual product may differ slightly from the image above.
DETAILS AND SPECIFICATIONS
IBM 4150 Tape, 4mm DDS4, 150m, 20/40GB, 59H4458
All IBM media products reflect the high standards of a leader in media and storage-drive technology. As a Total Storage Solution Provider, IBM developed many of the storage technologies used today - and continues to set media standards. Regular use of cleaning solutions optimizes your equipment's performance, extends its life, and enhances data integrity.