DVD Case - Double Black 14mm Spine - Booklet Clips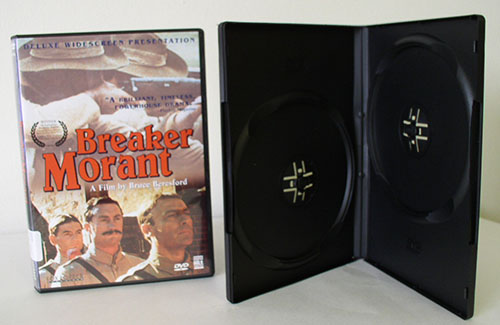 Actual product may differ slightly from the image above.
DETAILS AND SPECIFICATIONS
DOUBLE DVD CASES WITHOUT DVD LOGO
PRODUCT SUMMARY
TYPE
DVD Case
COLOR
Black
STYLE
Double Standard
CAPACITY
Two
DIMENSIONS
135 x 190 x 14 (in mm)
FEATURES
A clear plastic wrap around the case (front, back and spine) where labels may be inserted.
This cae is designed to hold one disc on each side.
Two booklet clips to hold printed material.
CLICK HERE for a guide to the above specifications.