Imation 046157 1/4 Inch Cartridge 1500ft 250/500MB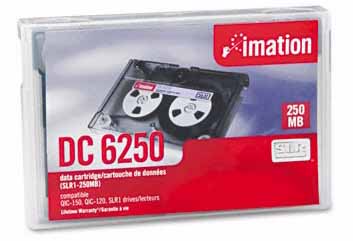 Actual product may differ slightly from the image above.

The approximate date of availability is 7/15/2018.
DETAILS AND SPECIFICATIONS
Imation 046157 1/4'' Cartridge 1500ft 250MB/500MB

Rely on these data cartridges to protect your company's stored information. Based on the quarter-inch cartridge (QIC) technology each tape is designed to work with any manufacturer's drive. Offers a dependable affordable server backup solution.

Drive Type: MLR; SLR
Compatibility: QIC-250; SLR1; SLR2; SLR3; SLR4
Maximum Native Data Capacity: 250.0 MB
Maximum Compressed Data Capacity: 500.0 MB