MAM-A 41133: CD-R 700MB Logo Top Surface 100-Stack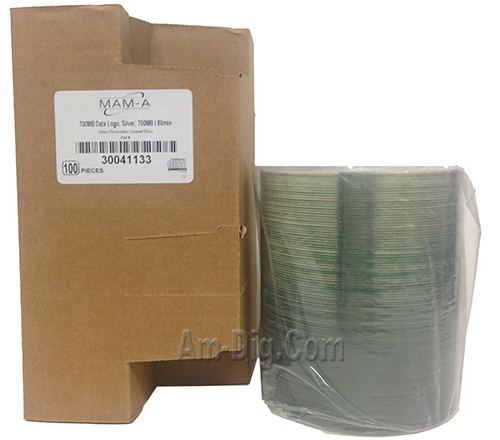 Actual product may differ slightly from the image above.
DETAILS AND SPECIFICATIONS
MAM-A Inc. has developed a reputation for quality that is unequaled in the CD industry. Because of their patented Phthalocyanine (thalo-sy-a-neen) dye and attention to detail in the manufacturing process, MAM-A offers recordable media that is more reliable and longer lived than any other recording media available today. The MAM-A Silver CD-R Recording layer is resistant to UV and heat better than other discs on the market and are made for 100+ years longevity.