Taiyo Yuden / CMC Unbranded 16x DVD+R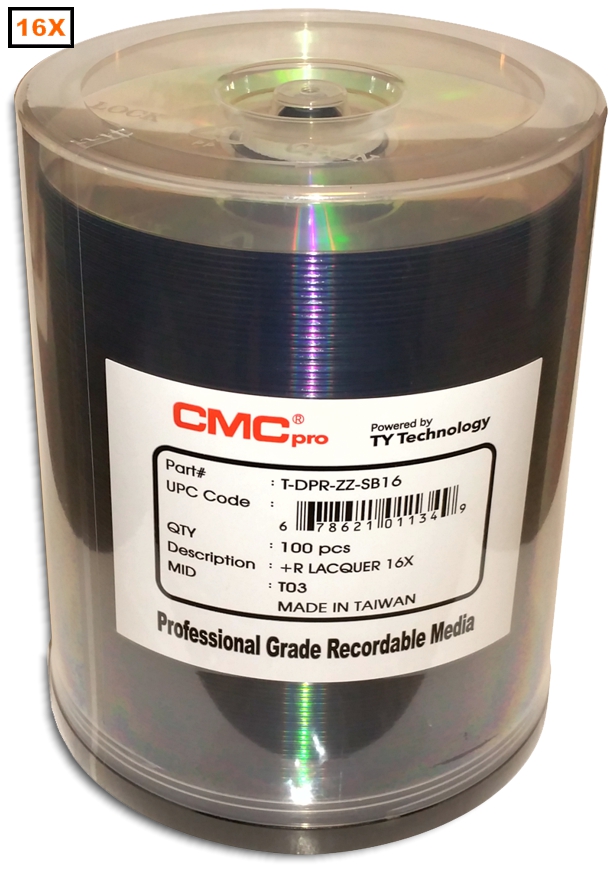 Actual product may differ slightly from the image above.
TY4716PS Taiyo Yuden / CMC Unbranded 16x DVD+R
DETAILS AND SPECIFICATIONS
Taiyo Yuden / CMC Unbranded Silver Lacquer 16x DVD+R
FACE: Silver Lacquer
RECORD: Purple
SPEED: 1x-16x
STORAGE: 4.7GB
Taiyo Yuden is recognized as a leader in the manufacture of reliable, accurate media for CD and DVD recording. Their new 16X DVD-R and DVD+R media allows faster writing speeds. Taiyo Yuden pioneered high-speed DVD-R and DVD+R technology in late 2002 when it introduced the industry's first media to support 4X-speed writing. Now you can go beyond that barrier to achieve DVD recording in record time!
Copyright© 1996-2021 American-Digital, LLC d/b/a American-Digital.Com and Am-Dig.Com
All Rights Reserved. Designated trademarks and brands are the property of their respective owners.