MAM-A 40355: GOLD CD-R 650MB White Prism Thermal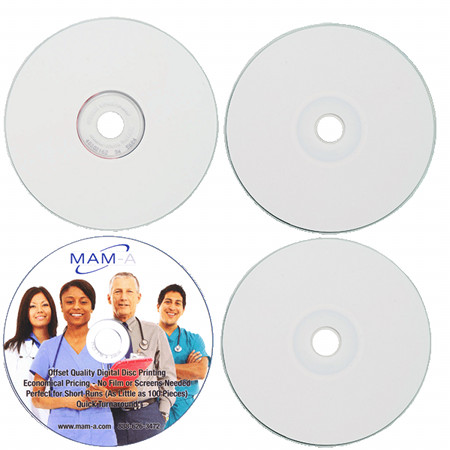 Actual product may differ slightly from the image above.
MA40355 MAM-A 40355: GOLD CD-R 650MB White Prism Thermal
DETAILS AND SPECIFICATIONS
MAM-A 40355: GOLD 650MB CD-R White Prism Thermal
The MAM-A 24 Kt. Gold Archive-Grade CD-R is our highest performance recordable disc, providing longevity and durability far in excess of conventional silver CD-Rs. Long-term applications such as data and e-mail archiving, photo and audio applications can benefit from the Gold CD-R's strict quality control, 24 karat gold reflective layer and patented Phthalocyanine dye formula which offers storage life well in excess of 300 years.
MAM-A Inc. has engineered its printable surface media to maximize printability for all the industry's leading CD-R and DVD-R printers. These surfaces dramatically improve performance in all printers, while decreasing the amount of printer resources required to achieve professional results.
DETAILED PRODUCT INFORMATION
MAM-A Gold CD-R Media Specs
MAM-A Printable Surface Information
General Specifications for MAM-A CD-R
MAM-A CD-R Diamond Coating Information
MAM-A's Guide to Handling & Storage of Media
The above link(s) will download or open pdf's in a new window or tab depending on your browser and its settings.
Copyright© 1996-2020 American-Digital, LLC d/b/a American-Digital.Com and Am-Dig.Com
All Rights Reserved. Designated trademarks and brands are the property of their respective owners.