Quantum THXKD-02: 35/70GB DLT Tape IV Tape Cartrid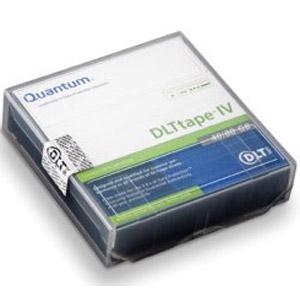 Actual product may differ slightly from the image above.
DETAILS AND SPECIFICATIONS
Quantum THXKD-02: 35/70GB DLT Tape IV Tape Cartridge
---
The DLTtape IV Tape Cartridge has a 35GB native capacity 70GB compressed. It works with the DLT 7000 4000 4500 and 4700 drives from Quantum (the 4000 series will achieve 20GB maximum uncompressed) and is compatible with 20GB/40GB 35GB/70GB and 40GB/80GB tape drives. The tape is metal particle .498 inches wide and 1828 feet long. The tape features: durability with up to one million passes with a negligible impact on soft error rates and a 30-year archival life; a write-protect switch that prevents accidental erasure; shock-resistant cartridge combined with a durable plastic container that protects against corrosion; and a patented tape leader which delivers consistent tape motion while a unique tape/reel locking mechanism prevents tape slack. Only the Quantum DLTtape IV provides 5.0mb/sec. transfer rates in a DLT 7000 drive.