Quantum MR-SAMCL-01: 110/220GB SDLT Tape I Crtrdge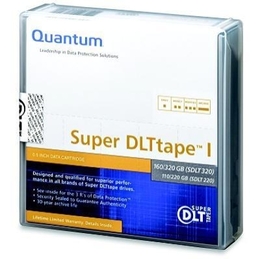 Actual product may differ slightly from the image above.
DETAILS AND SPECIFICATIONS
Quantum MR-SAMCL-01: 110/220GB SDLT Tape I Tape Cartridge
---
Quantum DLTtape media is manufactured to the highest levels of quality control to ensure low error rates high performance and long-term durability. With a proven 30-year archive life Quantum DLTtape cartridges allow you to archive your data with confidence. The Quantum DLTtape media family offers you more choices to better manage your data over time. Because of a commitment to backward compatibility you'll be able to upgrade to the higher capacity SDLT600 tape drive without leaving your critical data behind. Using Super DLTtape II media in a SDLT600 drive backing up 600 GB is faster and more reliable than ever.