Maxell 183850: 1/2'' Ultrium LTO2 Cartridge 1998ft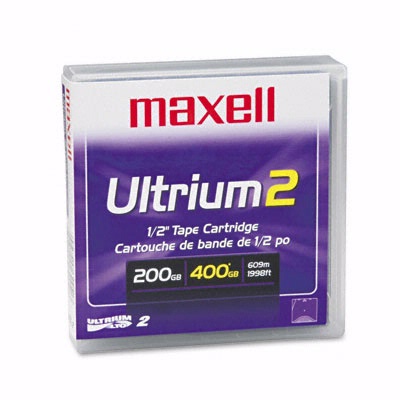 Actual product may differ slightly from the image above.
DETAILS AND SPECIFICATIONS
Maxell 183850: 1/2" Ultrium LTO-2 Cartridge 1998ft 200GB Native/400GB Compressed Capacity
---
Choose a data cartridge with excellent mechanical durability and performance reliability for your most demanding business needs. Ceramic coating process produces superior output with an excellent signal to noise ratio and a very low error rate. PEN (polyethylene naphthalate) base film ensures stable high-density recording performance and a long archived data shelf life. Each cartridge features an internal non-contact memory providing high speed data searching and cartridge management support. For Drive Type: LTO; Compatibility: UltriumŪ LTO 2; Maximum Native Data Capacity: 200.0 GB; Maximum Compressed Data Capacity: 400.0 GB.