IBM 23R9830: 1/2'' Cartridge 2706ft 700GB Native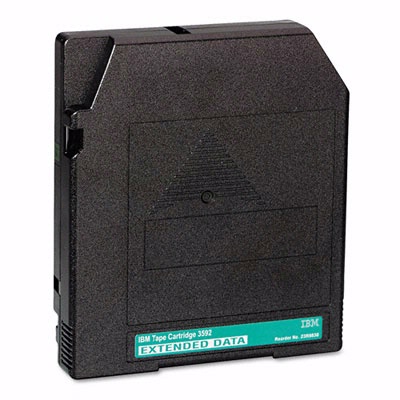 Actual product may differ slightly from the image above.
DETAILS AND SPECIFICATIONS
IBM 23R9830: 1/2" Cartridge 2706ft 700GB Native/2.1TB Compressed Capacity
---
Cartridge tape is coated in two layers of an advanced fourth-generation metal particle formulation that results in higher output and better overall signal quality. State-of-the-art security features prevent the alteration or deletion of stored data while allowing data to be appended to existing cartridges or files. Specially refined protective coating helps improve media reliability and performance as well as minimize the wear of tape heads and components. An internal memory chip stores access history and media performance information for quick and easy reference. Modifications to the cartridge design improve pin retention hub and clutch engagement spool alignment as well as tape stacking enhancing the cartridge's durability and life span. For Drive Type: 3592; Compatibility: IBM® 3592 TS1120; Maximum Native Data Capacity: 700.0 GB; Maximum Compressed Data Capacity: 2.1 TB.