Hewlett Packard C7978A: LTO Universal Cleaner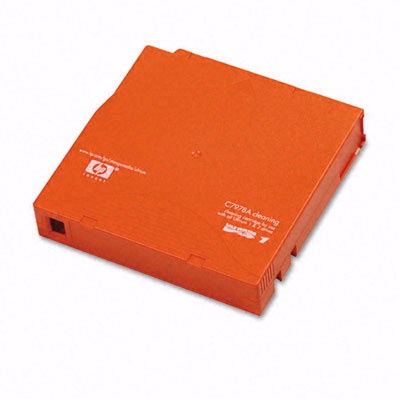 Actual product may differ slightly from the image above.
DETAILS AND SPECIFICATIONS
Hewlett Packard C7978A: LTO Universal Cleaning Cartridge 20 Uses
---
Rest assured knowing that this cleaner will keep your drive heads safe from debris. Protects your device from harmful particles that could cause damage. Cartridge provides reduction in errors improved data security extended drive life and optimized drive performance. For Drive Type: LTO; Compatibility: N/A; Cleaning Method: N/A; Number of Cleanings: 15 to 50 (drive dependent).