Ridata/Ritek Shiny Silver 8x DVD-R Spindle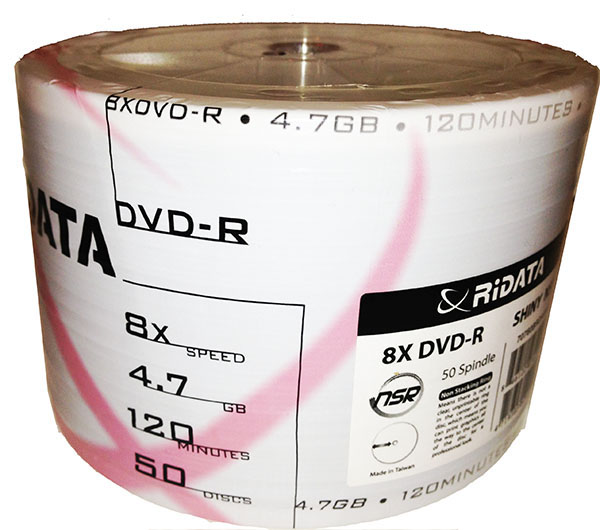 Actual product may differ slightly from the image above.
RD8XSS Ridata/Ritek Shiny Silver 8x DVD-R Spindle
DETAILS AND SPECIFICATIONS
Ritek 8X High Speed DVD-R Media
Ritek has manufactured DVD-R 8X with the latest DVD manufacturing technology. The DVD-Rs are made with high-quality organic dye recording layer materials to ensure reliable recording and playback function. The disc has a recording capacity of 4.7G and features write-once digital versatile disc, massive data storage and retrieval, high capacity and data transfer rates, high storage density and long-term data archiving.
Manufacturer:
Ritek
Media ID:
RITEKG05
Copyright© 1996-2021 American-Digital, LLC d/b/a American-Digital.Com and Am-Dig.Com
All Rights Reserved. Designated trademarks and brands are the property of their respective owners.