CD Case - Poly MaxiSlim Colors - Yellow Single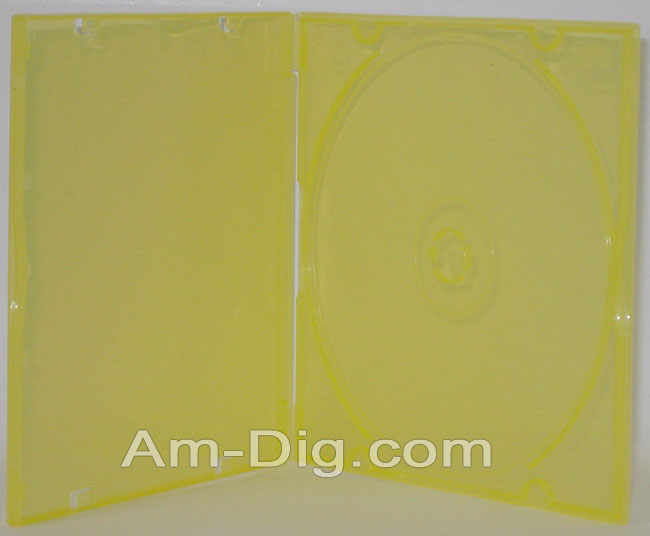 Actual product may differ slightly from the image above.
JCMXP1YE CD Case - Poly MaxiSlim Colors - Yellow Single
DETAILS AND SPECIFICATIONS
These poly cases are among the thinnest available today. These cases are both durable and look great.
These are 5mm wide slimline jewel cases.
Accommodates up to 1 disc
Has 4 clips on the inner left side of the case to hold artwork
Any artwork will show clearly through the front of the case when closed. It will, of course, have a hue in relation to the case color.
Same great protection with half the shelf space.
Can hold standard size DVD media as well.
The poly material used has a similar feel to that of Tupperware products.
Available in packs of 25, 50, 100 and 200.
Available colors: red, yellow, green, orange and blue. These cases are that one color throughout and are light enough for all artwork and print to show through.
Approx. closed outside dimensions: 133 x 125 x 5 (in mm)
Copyright© 1996-2020 American-Digital, LLC d/b/a American-Digital.Com and Am-Dig.Com
All Rights Reserved. Designated trademarks and brands are the property of their respective owners.