DVD Case - Black Seven Disc Holder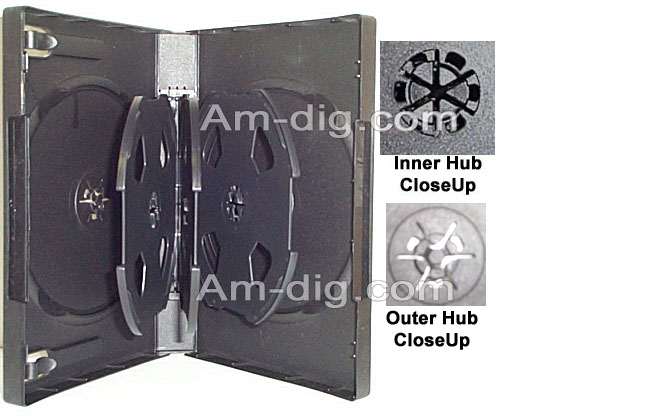 Actual product may differ slightly from the image above.
DC727BN DVD Case - Black Seven Disc Holder
DETAILS AND SPECIFICATIONS
DVD Case - Black Seven DVD Holder
PRODUCT SUMMARY
TYPE
DVD Case
COLOR
Black
STYLE
Multi Standard
CAPACITY
Seven Discs
DIMENSIONS
135 x 190 x 27 (in mm)
FEATURES
Inside clips that can hold literature and artwork.
A clear plastic wrap around the case (front, back and spine) where labels may be inserted.
Features the patented M-Lock Hub (on the inner front and rear sides only) for added security and ease of use.
One disc is held on each inner side of the case, one disc on each side of two of the inside trays & the last disc on one side of the third inside tray.
CLICK HERE for a guide to the above specifications.
---
Need a sample of this item? Go to our DVD Case Sample Page. Be sure read the details about our sample program on that page before adding it to your cart.
Copyright© 1996-2022 American-Digital, LLC d/b/a American-Digital.Com and Am-Dig.Com
All Rights Reserved. Designated trademarks and brands are the property of their respective owners.