DVD Case - Black Double 14mm Push Hub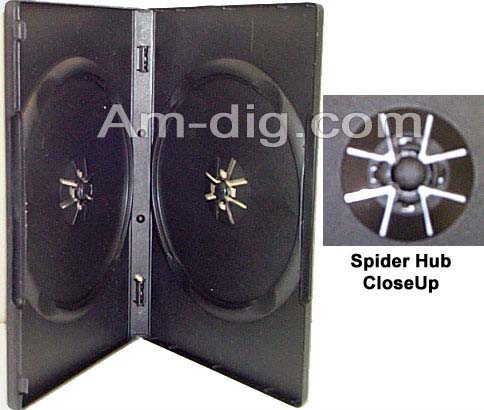 Actual product may differ slightly from the image above.
DC2PB DVD Case - Black Double 14mm Push Hub
DETAILS AND SPECIFICATIONS
DVD Case - Black Double 14mm with Push Hub
PRODUCT SUMMARY
TYPE
DVD Case
COLOR
Black
STYLE
Standard
CAPACITY
Two Discs
DIMENSIONS
135 x 190 x 14 (in mm)
FEATURES
A clear plastic wrap around the case (front, back and spine) where labels may be inserted.
The discs are held on each inner side of the case.
CLICK HERE for a guide to the above specifications.
---
Need a sample of this item? Go to our DVD Case Sample Page. Be sure read the details about our sample program on that page before adding it to your cart.
Copyright© 1996-2021 American-Digital, LLC d/b/a American-Digital.Com and Am-Dig.Com
All Rights Reserved. Designated trademarks and brands are the property of their respective owners.