American-Digital never sleeps! One of the most obvious advantages of working with an international staff is that it allows us to extend the work day to virtually 24 hours. That means things get done more quickly and efficiently and service is available beyond normal hours. It allows us to work with the most qualified people, regardless of geography, and to work cost-effectively, creating maximum value for our clients.
Nowadays many companies utilize off-shore employees in their business and most tend to be not very transparent about it. At AMDIG we have the opposite policy. We are very proud of our talented international team and the work they do.
One of our great strengths is our ability to communicate/coordinate the needs of our clients with the international resources at our disposal. We are able to 'translate' the requirements and goals of a project to our technical team even if they are not necessarily native English speakers.
American-Digital invites you to take advantage of both our domestic and international resources to most cost-effectively and expertly accomplish the goals of your project. In addition to our support staff and programmers, the Am-Dig IT Services Department is headed by two individuals who bring years of experience and collaboration to assure that we exceed your expectations.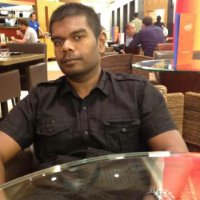 ARUN MUTHUSAMY, Lead Programmer
Our international technology team is lead by Arun Muthusamy, a lifetime programmer and 18 year veteran of American-Digital.
Arun started programming (on Apple computers) in the 4th grade. While attending high school, he won an award for developing a database that stores student grades and automatically generates report cards for each semester. He continued his education at the Stevens Institute of Technology and graduate studies at Columbia University. Arun studied multiple programming languages including Unix, C++ and Java.
In 1997 Arun joined American-Digital as a programmer and developed our Am-Dig.com website from the ground up, while continuing to serve outside clients, most notably Citigroup. In 2001 Arun started his own IT consulting firm.
In 2012 Arun decided to to work more directly with his overseas clients. While maintaining his position as lead tech at AMDIG, Arun has been working on IT projects in Maldives, Dubai, Singapore, China, India, Sri Lanka, Zambia and South Africa. Arun believes businesses should embrace new technologies to better the lives of employees and to keep up with the customer demands of a new generation.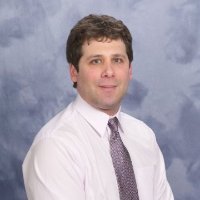 LARRY KAMINSKY, Project Manager
Based in Milford, CT, our project manager, Larry Kaminsky, is also an IT expert, and he is your top contact during and after the completion of your project with American-Digital.
Larry developed his taste for computers and technology at an early age. Being a few years older than Arun, his roots take him back to the more primitive TRS-80. His father, an engineer, used it for assembly language programming for projects he worked on for his clients. When the computer was available, Larry taught himself BASIC.
Larry's undergraduate studies at The University of Rhode Island took him in other directions academically and later professionally. After founding American-Digital in 1996, he found himself thrust back into the world of programming and computers. It was the dawn of the internet and he was right in the middle of this new world.
With the need to wear many hats, computer coding skills were not relearned overnight. However, with constant involvement with the Am-Dig site, Larry is now proficiently skilled in a variety of platforms, languages and software. This includes HTML, JavaScript, ASP, networking and security. Larry is a 'hands on' manager who enjoys working directly with clients and his supervision ensures the success of each project.