Maxell 723815: Alkaline Batteries AAA, LR03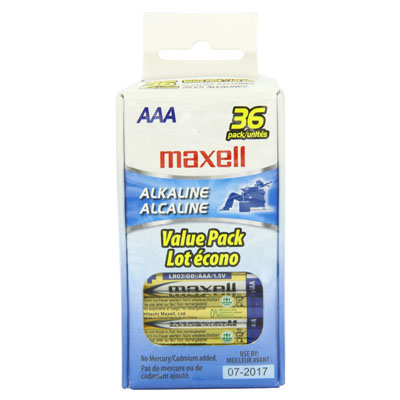 Actual product may differ slightly from the image above.
DETAILS AND SPECIFICATIONS
AAA, Cell, Alkaline Batteries, LR03 36PK, Box
Manufactured to the highest standards in the industry, Maxell's alkaline batteries provide unrivaled value. You can depend on these batteries to power your emergency flashlight, your children's toys, or even your smoke alarm. Maxell batteries provide long-lasting, reliable power.