SanDisk SDCZ50008GA46: Cruzer Blade USB 2.0 - 8GB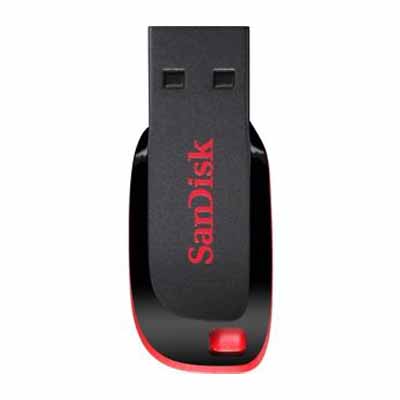 Actual product may differ slightly from the image above.
DETAILS AND SPECIFICATIONS
SanDisk, Cruzer Blade, 8GB, USB 2.0, Retail PK Encryption Support, Password, Retail Pkg
With its stylish, compact design and generous capacity, the Cruzer Blade USB Flash Drive makes it easy to back up, transfer, and share your files. Available in capacities up to 32GB, this USB drive lets you carry your photos, movies, music, and personal data wherever you go.