Verbatim 49807: Store n Go 64GB V3 MAX Blue USB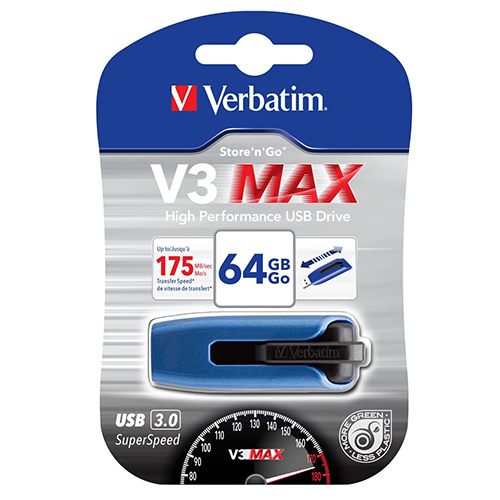 Actual product may differ slightly from the image above.
DETAILS AND SPECIFICATIONS
Verbatim Store 'n' Go V3 MAX USB Flash Drive, 49807, 64GB, USB 3.0, Blue
The all new Store 'n' Go V3 MAX USB Drive offers the ultimate in speed. With transfer speeds up to 175MB/sec, moving music or video libraries is a walk in the park! The dual-channel USB 3.0 interface offers faster data transfer speeds versus single-channel USB 3.0; making it easy to transfer multiple files at once or larger files without error. The retractable design keeps the connector and data protected without the worry of losing a cap.