Verbatim 96438: USB 2.0 Flash Drive 2GB - Pink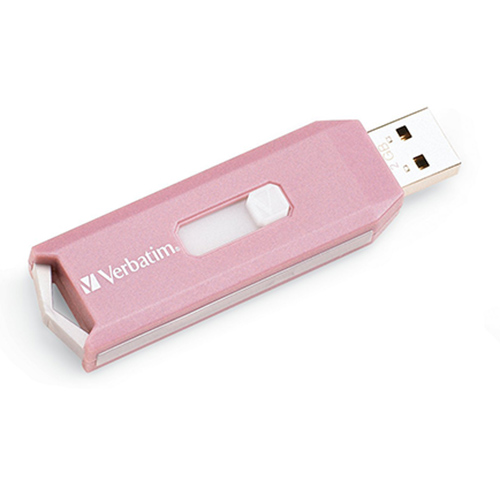 Actual product may differ slightly from the image above.
DETAILS AND SPECIFICATIONS
Verbatim USB Flash Drive, 96438, 2GB, USB 2.0, Pink Metallic, TAA
Conveniently store and transport your data on the easy-to-use Verbatim Store 'n' Go USB Drive. Store everything from presentations to photos,video clips and music, all readily accessible on any computer! To protect your sensitive files utilize the built in password security feature. This new capless design has a handy write–on area for personalizing or identifying drive contents. Verbatim's Store 'n' Go USB drive is enhanced for Windows Ready Boost, allowing you to speed up your system's performance on Vista equipped PC's.