CD Jewel Case - Poly Single Black 10.4mm Spine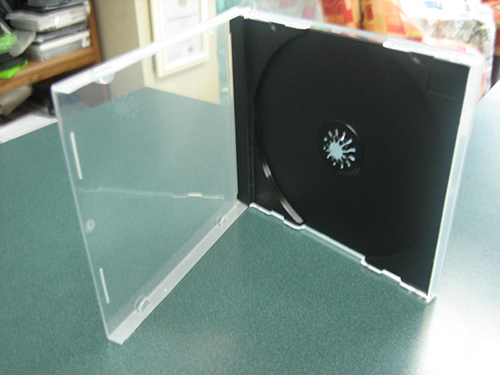 Actual product may differ slightly from the image above.
DETAILS AND SPECIFICATIONS
Single Poly Case Clear with Back Tray Assembled
PRODUCT SUMMARY
TYPE
CD Jewel Case
COLOR
Clear/Black
STYLE
Poly Standard
CAPACITY
One
DIMENSIONS
148 x 125 x 10.4 (in mm)
FEATURES
This is an assembled CD jewel case.
The inside of the front cover has four tabs that hold paper inserts.
CLICK HERE for a guide to the above specifications.