Calrad 20-215: Outdoor Speaker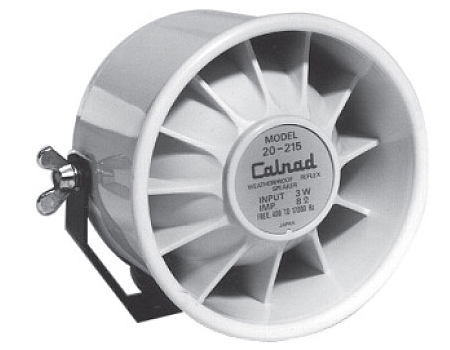 Actual product may differ slightly from the image above.
DETAILS AND SPECIFICATIONS
OUTDOOR PAGING SPEAKER
Used in talk back systems, this weatherproof, trumpet design paging speaker gives extremely high sound level with low input power. Hams will find this speaker very useful in their mobile installations. Mounts under the hood or on the dash. Because of its sensitivity and high degree of intelligibility, it's ideal for paging systems in restaurants, office buildings, etc. Complete with adjustable mounting bracket.