Calrad 95-786: 9 Outlet Modem/Fax Surge Protector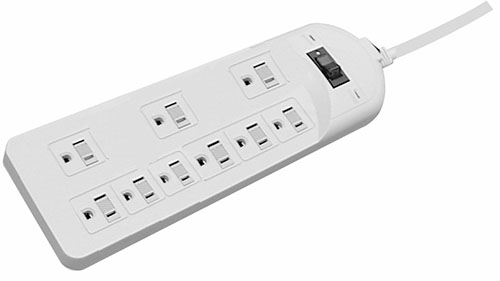 Actual product may differ slightly from the image above.
DETAILS AND SPECIFICATIONS
9-OUTLET MODEM/TV SURGE PROTECTOR
Child protected slide outlet covers suitable for DSS dish installation. 3 transformer spaced outlets. 6-mov, 840-joules. 3 Line protection. EMI-RFI noise filtered. Built-in resettable circuit breaker. ON-OFF illuminated rocker switch. LED surge and ground fault indicator. Surge fail audible alarm alert. 6 ft. 14 awg heavy duty power cord. UL/CSA listed. High impact ABS plastic housing.