IBM 08L9870: 1/2'' Cartridge 1998ft 200GB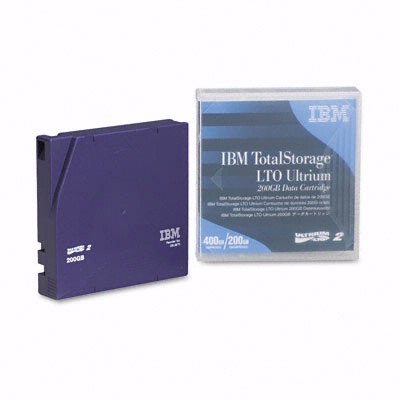 Actual product may differ slightly from the image above.
DETAILS AND SPECIFICATIONS
IBM 08L9870: 1/2" Cartridge 1998ft 200GB Native/400GB Compressed Capacity
---
The increased capacity of these cartridges perfectly matches today's storage and backup requirements making it possible to reduce the amount of equipment space and human intervention needed for daily tape operations. Though the cartridges may be used with any compatible UltriumŪ LTO drive each features an LTO Cartridge Memory (LTO-CM) chip that enables faster simultaneous transfer of cartridge-dependent data during media load and unload cycles when used with IBM tape drives. A Statistical Analysis and Reporting System (SARS) is also stored in each cartridge's memory for easy status monitoring. Regardless of the manufacturer of your machine these reliable durable cartridges are definitely designed to withstand the rigors of normal use in both stand-alone and automated environments. For Drive Type: LTO; Compatibility: UltriumŪ LTO 2; Maximum Native Data Capacity: 200.0 GB; Maximum Compressed Data Capacity: 400.0 GB.